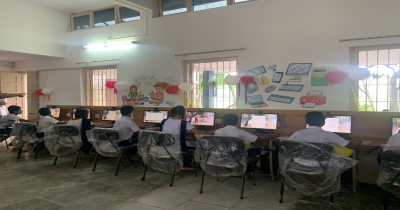 One of the halls in Kalyani Shala was renovated and converted into a computer laboratory with the help of alumni donations. Primary school students will now have access to the laboratory equipped with 24 computers.
Atul Foundation intends to provide a holistic approach to education by making the students tech-empowered.
Kalyani Shala is a private aided school (medium of instruction is Gujarati) providing quality and affordable education. It was established by Atul in 1953.