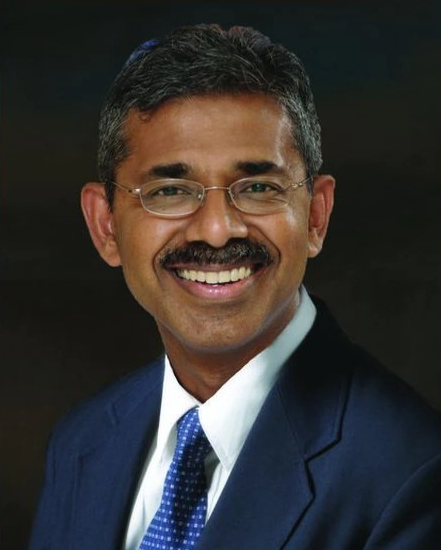 A life that touches others goes on forever.
~ Gautama Buddha
Introduction
Dr Mukul Chandra (1963-2020), the son of Mrs Shakuntala Chandra and late Dr Suresh Chandra (Former GM – R&D, the first Research and Development Head of Atul Ltd), was always passionate and inquisitive about preventive cardiology. He did his MBBS and MS from Baroda Medical College, and was a recipient of all the Gold Medals in MBBS. He received further training at SGPGI, Lucknow, Hadassah University Hospital, Jerusalem, Israel; and Emory University, Atlanta, USA. He completed his cardiology fellowship at the University of Texas Medical Branch. He was the Vice Chair of the Cardiovascular Service Line at Miami Valley Hospital, Dayton, Ohio, USA. He was the recipient of the 2008 AHA Distinguished Achievement Award and the Health Care Hero and Innovator of the Year Award from the Dayton Business Journal.
Due to a combination of factors, cardiac ailments in India are on the rise, as are other non-communicable diseases (NCD), with the underlying risk factors being common across many of these – obesity, for example. Despite acknowledging that prevention is more cost-effective than cure, the clinical | medical infrastructure of our country is resolutely focused on treating people after the ailment has progressed considerably, leaving huge and entirely avoidable gaps in our response to the rapid increase in NCD.
Dr Mukul Chandra positively challenged everyone to follow a healthy lifestyle so that many diseases may be prevented. After his sad demise due to COVID-19 in 2020, his family launched Dr Mukul Chandra Memorial Initiative for Preventive Healthcare in collaboration with Atul Foundation, in his loving memory.
Dr Mukul Chandra Memorial Initiative for Preventive Health
Building on his passion for preventive cardiology, Dr Mukul Chandra has extensively worked to promote the use of CT calcium scoring as a reliable predictor of cardiac disease. Within the overall context of promoting preventive health, the Dr Mukul Chandra Memorial Initiative for Preventive Health (MCMIPH) plays the role of a catalyst to build and strengthen our defences to combat NCD.
The initial focus of MCMIPH will be to develop a clinical protocol that identifies persons at intermediate risk of cardiac disease and enrols them in a lifestyle modification program, which then tracks them over a period to document and understand the progression of cardiac disease. The data collected from this initiative will benefit more people in the future.
Initially, MCMIPH is targeting to support 100 participants for testing their CT calcium scores and prevent further risks.
Dr Mukul Chandra's passionate work is carried forward through this noble initiative.
Let us keep NCD at bay!